Description
DIY Oil Change for any of the V6 engines.
---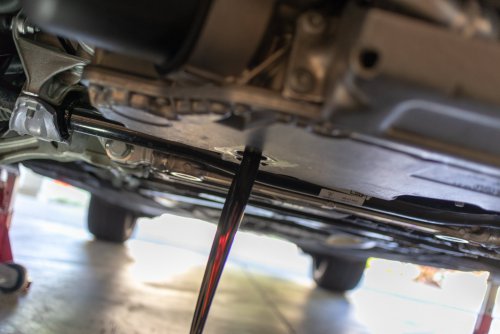 Note: Part numbers sometimes change without notice. Always double check with your supplier that you have the latest part numbers.

Parts you will need:
1 ea 948 107 222 00 60 Oil Filter
1 ea  946 107 322 75 Oil Filter Housing O-Ring
1 ea  900 123 152 30 Drain Plug Seal
9 ea  Mobil 1 0W-40 or equal



Tools you will need:
Tire ramps or jack
T20 Torx driver
Trim, panel tool
8 mm Allen wrench or Allen hex socket
Oil filter wrench with 36 mm cap socket
Socket wrench
9-quart oil catch pan
Torque wrench
Note: If your car has Air Suspension and Level Control - then before jacking the car switch it OFF.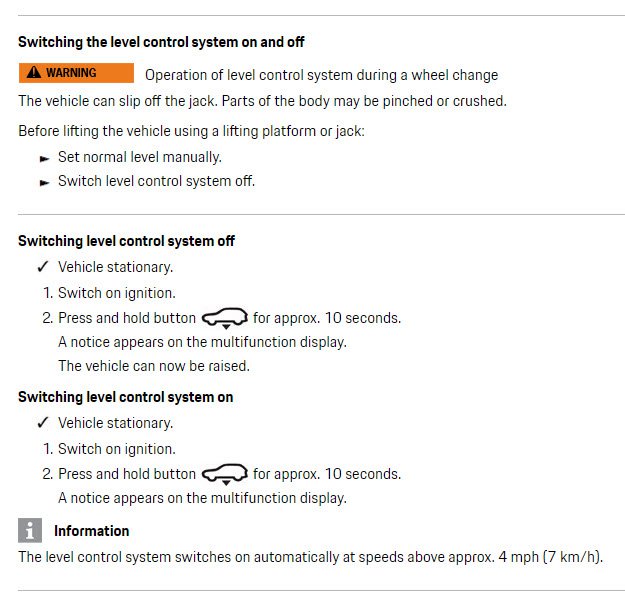 1. Raise the front of the car (both sides) using a jack and supporting with jack stands.
2. Remove the engine cover.
3. Remove the oil cap and inspect the sealing rubber ring on the cap (replace if torn or damaged).
4. Remove the underbody engine cover. 15 - T20 Torx screws (items 1 and 2) and remove the 2 - expansion rivets (items 3) (using a trim tool is the easiest for these).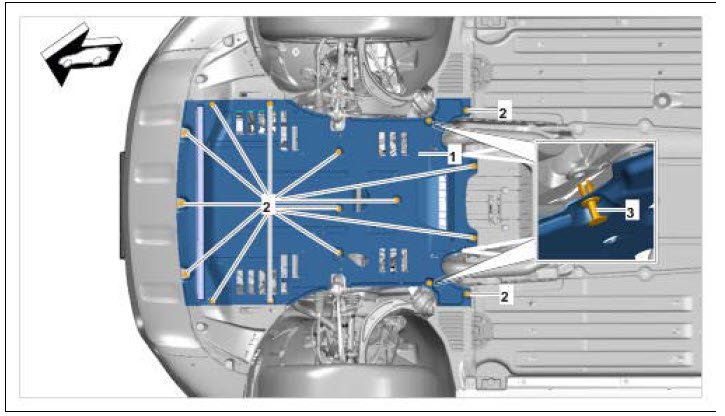 5. Remove the drain plug and drain the oil.
6. Remove the oil filter canister using the 36mm cap socket. Then remove the old oil filter.
7. Clean the filter housing with shop towels, as well clean the drain plug put the new crush washer in place. Clean the filter canister and install the new o-ring (use a small amount of new oil to lube the new o-ring).
8. Re-install the oil filter canister with the new oil filter inside (some pressure may be needed to push the new filter over the engine mount). Tighten the canister to 19 ft-lb.
Re-install the drain plug with the new sealing washer and tighten to 33 ft-lb.
9. Add 8.45 quarts of new oil. Refit the oil filler cap. Re-install the engine cover.
10. Start the engine and let it idle for a few minutes while checking for leaks. If no leaks then shut off the engine and re-install the underbody cover (yes, all 17 fasteners again). Lower the car and remove the jack stands.
11. Use a PIWIS 2 (or PIWIS 3) to reset the oil change reminder. A few other Porsche specialty scan tools may be able to do this now (or in the future).

Note: If your car has Air Suspension and Level Control - then switch it back ON.

That's it you are done.